Staging Occupied Spaces. We will take a quick tour to the property and we will start moving items and identifying problems to be solved.
As a part of our service, we will also make suggestions for minor repairs, paint colors, and ways to enhance your curb appeal.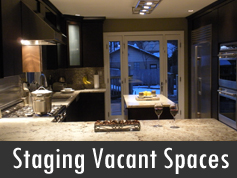 Staging Vacant Spaces. We will tour the property, take photographs and determine which areas should be staged. Then, we'll provide a quote to handle the entire job which will includes Staging, de-Staging and the cost for rental of all furnishings based on a 3 month rental period.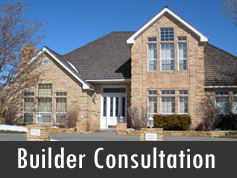 We will work closely with builders to provide expertise in color selections, fixtures, space planning and much more. Our goal is to assist potential buyers to envision the space as their own before they make the offer and we also discuss possible remodels as well as small repairs.